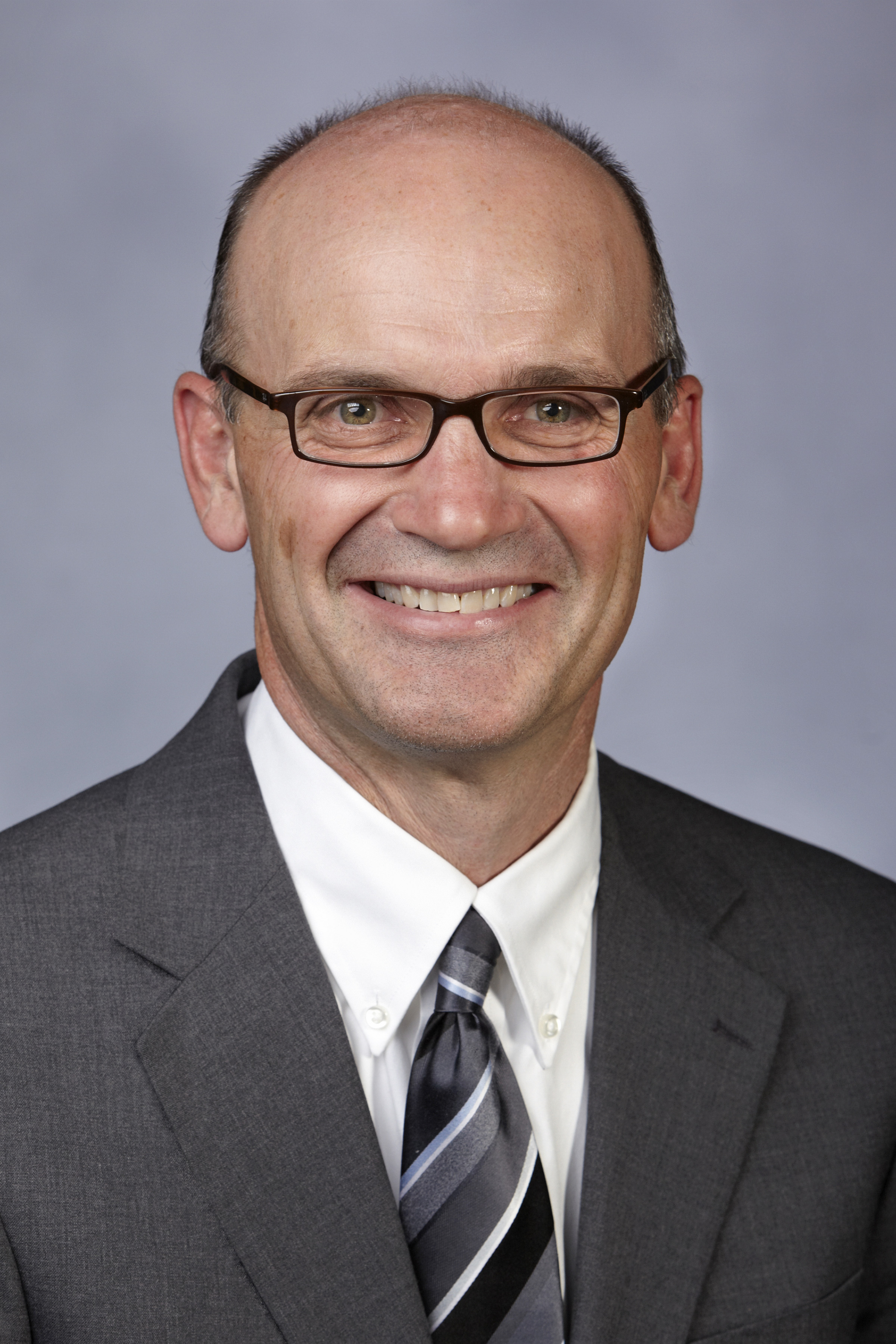 As Vice President for Research and Graduate Dean, I would like to extend a warm welcome to those interested in graduate study at UNLV. I believe you will find our graduate programs among the best in the country, attracting the best and brightest students nationally and internationally. UNLV has been a first choice institution for graduate students due to our recognized programs and faculty.
Offering nearly 130 graduate degree programs, including 36 doctoral and professional degrees, UNLV provides wide-ranging and unique areas of study to more than 5,000 graduate and professional students. The UNLV Graduate College seeks to provide its students with the highest quality academic experience, including excellent opportunities for research, scholarship, and creative activity. We pride ourselves on cultivating a campus culture that promotes involvement of graduate students in these activities.
We also seek to identify new and innovative ways to meet graduate students' needs. We provide ample opportunities for financial assistance, offering a wide variety of assistantships, fellowships, and scholarships, and we maintain a customer service orientation in our effort to meet student needs beyond the classroom and laboratory.
The Graduate College looks forward to working with your academic department to facilitate your education so you can meet your scholarly aspirations. We are dedicated to enhancing your experience at UNLV and will do our very best to guide you as you pursue graduate study.

The UNLV Graduate College
The Graduate College strives to achieve the institutional mission by supporting a wide range of excellent master's and doctoral degree programs in the major areas of human knowledge—the physical sciences, the social sciences, the humanities, and the arts—as well as in professional fields that respond to local, state-wide, and regional needs. It is clear that our institution's mission of becoming a premier metropolitan research university with academically excellent programs that focus on student needs as well as issues and problems of the local community and state of Nevada rests, in large part, with the direction, growth and quality of UNLV graduate education. This commitment is further supported by the integration of the university's research and graduate program management into the Office of Research and Graduate Studies. This structure strategically links the on-going development of UNLV's research infrastructure with graduate education and directly enhances scholarship opportunities for graduate students.
The Graduate College seeks to support and advance graduate education, including the student learning, the research, scholarly, and creative activities, and the community and institutional services associated with it. The Graduate College is ideally suited to fulfill this purpose and, in this capacity, will assist academic departments and colleges as well as coordinate efforts with student service and administrative offices to meet the needs and interests of graduate students, graduate faculty, and graduate programs; encourage programs and programmatic emphases that meet the challenges of our rapidly growing local population, state, and region as well as the challenges facing the nation and world; articulate a standard of intellectual excellence that pervades university discussions and decisions about matters that affect graduate education; provide university-wide policies and guidance which define good practice in graduate program administration; and bring faculty and students together to encourage intellectual communication, multidisciplinary and interdisciplinary graduate instruction; and cooperative research and artistic projects.
The Graduate College, in all of its policies and actions, must reinforce and encourage that the institution is an intellectual community where students, faculty, and programs with different backgrounds and interests all pursue advanced knowledge and seek improvement of the human condition for the twenty-first century. This shared purpose ultimately defines the most important reason for the existence of a Graduate College and the larger community.
Equal Opportunity
It has been, and will continue to be, the policy of the University of Nevada, Las Vegas, to be an equal opportunity institution. All decisions of admissions and employment are based on objective standards that will further the goals of equal opportunity.
The university is committed to assuring that all programs and activities are readily accessible to all eligible persons without regard to their race, color, religion, gender, national origin, ancestry, age, disability, Vietnam-Era and/or disabled veteran status, any protected class under relevant state and federal laws, and, in accordance with university policy, sexual orientation.
Persons having questions regarding university policies relating to nondiscrimination law are encouraged to contact the Office of Human Resources and Diversity Initiatives, Campus Services Building, room 237 or call (702) 895-3504.