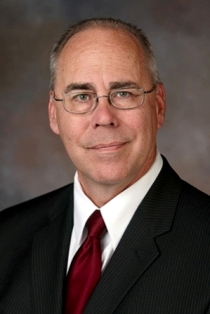 As the President of UNLV, I'm delighted to encourage you to consider graduate studies at the University of Nevada, Las Vegas. UNLV is a wonderful institution with exceptional programs, excellent faculty, and a supportive atmosphere where graduate education thrives.
As you explore graduate education at UNLV, you'll be pleased to learn that nearly a quarter of UNLV's students are currently enrolled in graduate/professional programs. This provides some indication of the significance of graduate studies at UNLV. We know that high quality graduate education is pivotal to the growth and sophistication of our institution. Through their research, scholarship and creative activity, UNLV graduate students are an important part of our campus intellectual community.
Graduate education supports the educational and research missions of the university, and plays a pivotal role in preparing tomorrow's leaders in many professions. It enables our students to move into the workplace with the kind of preparation that only advanced study can provide. Further, UNLV graduate student scholarship is impactful regionally, nationally, and internationally. Alumni of our graduate programs are the professionals who lead our community in areas such as health care, education, law enforcement, social work, business, art, the sciences and engineering. Their contributions are vital to the quality of life that we enjoy we enjoy here in Southern Nevada.
Again, I welcome your interest in UNLV, and I encourage you to join us in our dedication to research and graduate education. Together we will create a bright future for our university and our community.
The president's cabinet is composed of the university's vice presidents, assistant president/chief of staff, general counsel, President's Advisory Council chair, and athletic director.
The cabinet's mission is to provide advice and counsel to the president on matters regarding policies, procedures, and strategic planning.